| Project Name | Client Name | Project Timeline | Skills and Technologies Used |
| --- | --- | --- | --- |
| Fundraising Website for JC Rainey Endowment Org | Frederick V. Gill | 15-18 Days | WordPress, HTML, CSS, JavaScript |
Project Description
I created a Fundraising Website for JC Rainey Endowment Org, managed by Frederick V. Gill. The website's main objective is to collect donations for a college started by J.C. Rainey, who tragically passed away. As a close friend of J.C., Fredrick oversees the website and fundraising campaigns.
The website serves as a platform to raise funds for the J. Christopher Rainey Scholarship Endowment Fund, which directly supports Elizabeth City State University. The fund is administered by the Elizabeth City State University Foundation, a 501-(c) (3), North Carolina non-profit corporation.
J. Christopher Rainey remembered as a beloved husband, father, son, veteran, and scholar, lived from July 12, 1974, to December 8, 2021, at the age of 47. The fundraising efforts aim to establish an endowment scholarship fund in J.C.'s name at his alma mater, Elizabeth City State University. This scholarship fund aims to assist future students in realizing their dreams by providing them with financial support and ensuring their educational aspirations are not deferred but realized.
Challenges and Solutions
During the development of the Fundraising Website, one of the challenges was creating a user-friendly donation process that inspires trust and encourages visitors to contribute. To address this, we implemented secure payment gateways and prominently displayed the mission and impact of the scholarship fund, as well as testimonials from donors and beneficiaries, to build credibility and emphasize the importance of supporting the cause.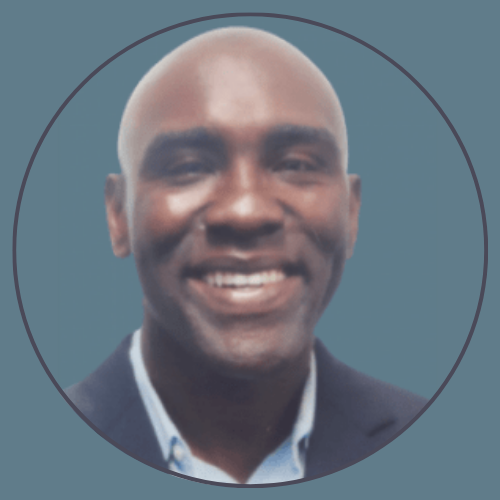 Frederick V. Gill
Site Administrator & Endowment Fund Team Member
JC Rainey Endowment Org.
"This developer is phenomenal! Despite the distance, time zones, and near daily updates from me, he always remained accessible and responsive.
This project held special significance for me. My dear friend was injured as a result of a surgery and he has been left in a terrible state. The developer was very compassionate and it is obvious that his final product took this into consideration.
I have already commissioned him for two more projects and I highly recommend his services….
HE IS SIMPLY SUPERB!!!!! Thanks again for your dedication and hard work on this project….we really appreciate your efforts."
Project Outcome
The Fundraising Website for JC Rainey Endowment Org was successfully developed within the specified timeline of 15-18 days. The website is built on WordPress and incorporates elements of HTML, CSS, and JavaScript. It features an intuitive and visually appealing design that effectively communicates the purpose of the fundraising campaign.
Since its launch, the website has facilitated a significant increase in donations and has successfully raised funds for the J. Christopher Rainey Scholarship Endowment Fund.
Checkout More Web Dev Projects