| Project Name | Client Name | Project Timeline | Skills and Technologies Used |
| --- | --- | --- | --- |
| TheBambooWala E-Commerce Store | Swattik Chakraborty | 11 Days | HTML, CSS, JavaScript, WordPress, Elementor, Woo-Commerce |
Project Description
We met Swattik on Upwork when he posted a job for creating a password-protected e-commerce store using WooCommerce and WordPress. Swattik had already purchased a theme and a plugin for the project, and our task was to set up the store as a catalog and inquiry collection site for new inquirers. We successfully completed the project to Swattik's satisfaction and he was pleased with the final outcome.
Challenges and Solutions
The main challenge was to create an e-commerce website that could handle a large number of products and transactions. We used WordPress and WooCommerce to build the website, which allowed us to create a user-friendly interface for customers to browse and purchase products.
Another challenge was to optimize the website for fast loading times, as large images and product descriptions can slow down a website. We optimized the website's images and code to ensure that the website loaded quickly for customers. Also, we pulled reviews and ratings from Google My Business (Map) and embed on the website.
Project Feedback Upwork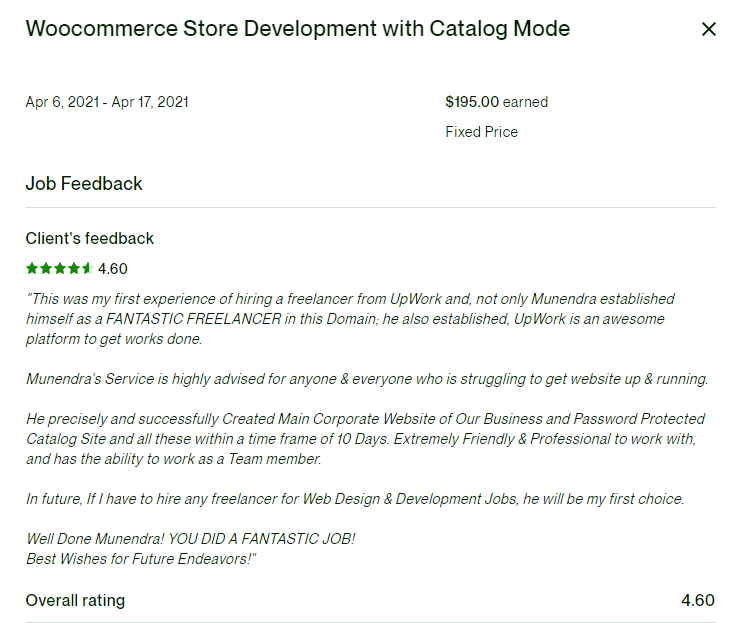 Project Outcome
The end result was a professional and visually appealing e-commerce website that makes it easy for customers to browse and purchase products. The website is optimized for search engines and is mobile-friendly, making it accessible to customers on all devices.
The client was very happy with the end result and received positive feedback from customers about the user-friendly design of the website.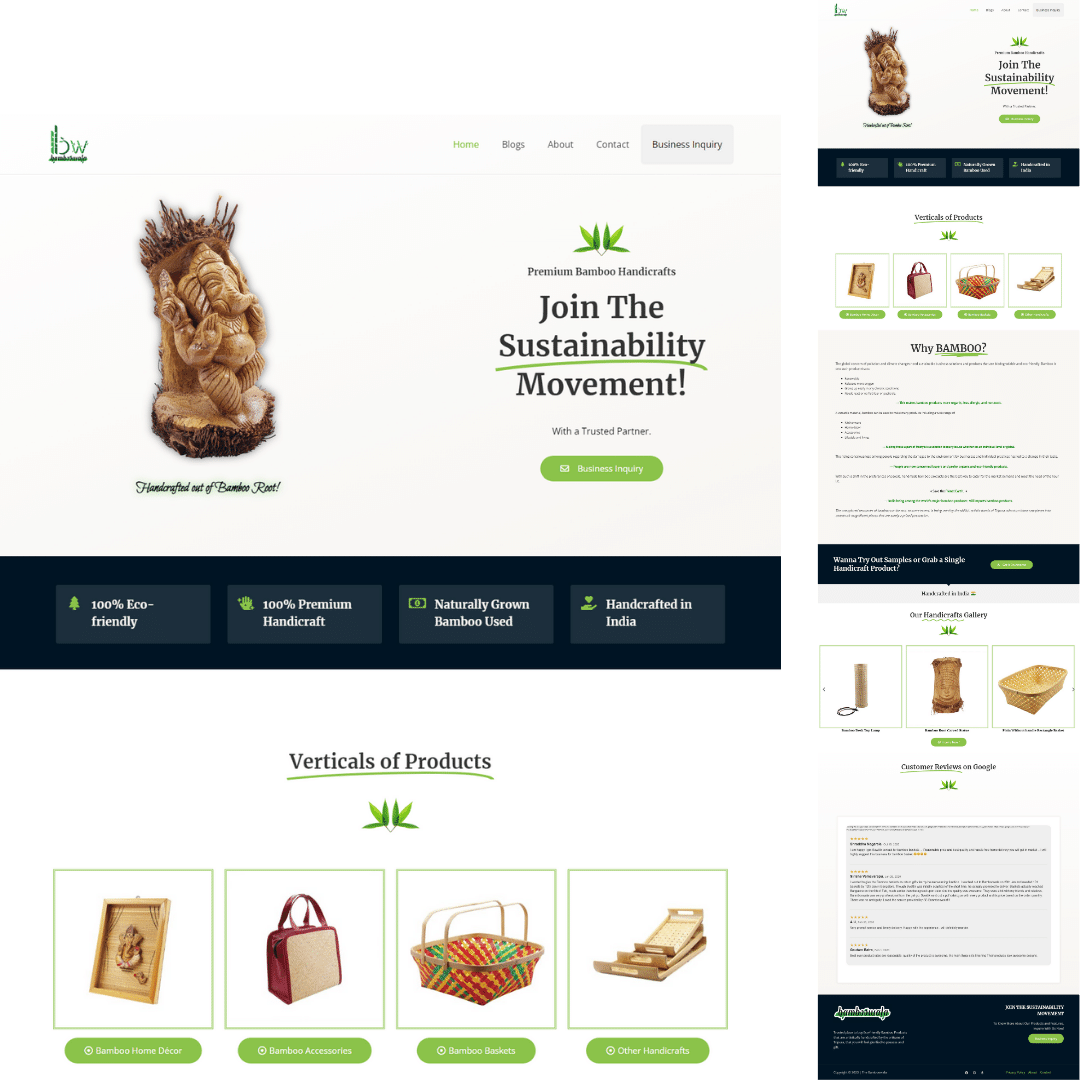 Checkout More Web Dev Projects